The Gift that Gives Back! Hurricane Ida Relief Aid
---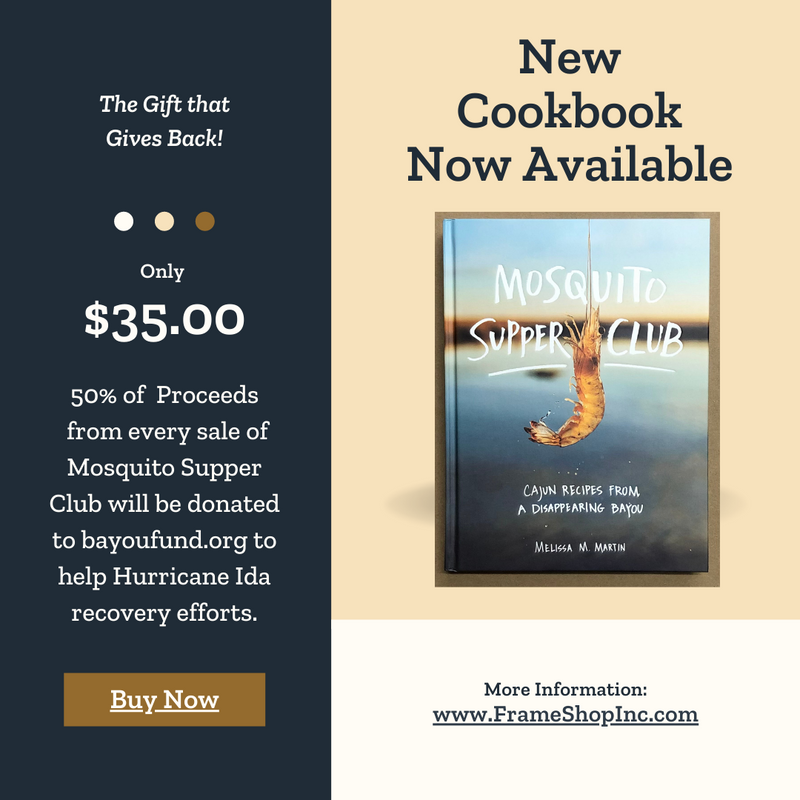 New Cookbook added to our book selection! This is a wonderful book, illustrated with beautiful photos of food and life on the bayou. More than just recipes, this book tells stories that Melissa remembers from her childhood growing up in Chauvin, and how the local food tied the families together.
As part of our commitment to give back to our community, 50% of all proceeds from the sale of this cookbook will be donated to Melissa Martin's charity fundraiser bayoufund.org. This commitment from me will extend to all sales through the end of this year. These fundraising efforts are benefiting Helio Foundation, who are ensuring money and resources reach the most needy people in the bayou regions.
So, buy for yourself; buy for your Christmas list. And know that you're not only getting a beautifully written and illustrated cookbook, you're also helping our neighbors through hurricane recovery. Thank You.